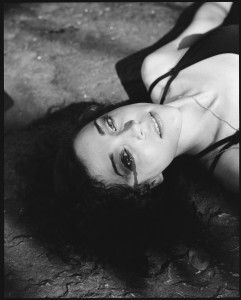 In "The Courage to Be," the kickass theologian Paul Tillich argues that anxiety is fundamental to the human condition. Confronted by the inevitability of death, we're hounded by the anxiety of impending nonbeing. Unleashed on earth without any instructions about what we're supposed to do here, we face the anxiety of meaninglessness. And since in order for us to prosper, we're pretty much required to mow through forests of plant and animal life — not to mention other human beings who might happen to be in our way — we feel the burn of the anxiety of condemnation and the guilt to which there is no earthly answer. There is no Gucci you can buy, no Louis Vuitton to put on, as Kanye realized in "Pinocchio Story", that allays the anxiety that underpins existence.
Depending on what genre of popular music you call home, you'll have different strategies of coping with this unpleasant reality when you sit your big butt down to write. There is a tradition of pop that attempts to wallpaper it over with platitudes about eternal youth and freedom that is always free. We tend to think of this stuff as disposable, but sometimes a dumb three minute escape is worth more to your immortal soul than a brilliant philosophical treatise. The Christian artists believe as Tillich does — that there is a supernatural force in, or around, the universe of matter that will salve our fears if we stand just so. A superior writer like Brooke Fraser can indeed get her listener catch some religion, but a lesser artist handling matters of faith can make Christianity look mighty facile. Even the rappers who go on and on about "reality" lyrics often falter when confronting ultimate reality: they have a tendency to romanticize the struggle by making every cosmic problem assume a self-dramatizing dimension. For every Geto Boy sitting alone in his four-cornered room, there are dozens of emcees who stitch their disregard for mortality, meaning, and culpability into a garment of sharply-tailored nihilism.
It is my opinion (which is a weirdly professional one these days) that the style that confronts anxiety with the greatest amount of courage is progressive rock, and while I like a story about Baba Yaga's Hut as much as the next veteran of White Plume Mountain, it is that courage that keeps me returning to prog. Among many pop listeners, the image of prog-rock is and will always be elves dancing around in Arvandor, which is certainly cool in my book and probably yours too. But for those who really know it, the story of prog-rock is different. The story of prog is Greg Lake screaming about life on a knife-edge, and Roger Waters's clocks all going off at once, and Kate Bush wailing about the terms of her bargain with the big guy, and Jon Anderson fretting about our stewardship of Mother Earth, and Peter Gabriel's intruder and Tori Amos's letter to Lucifer and Adrian Belew's death by drowning in analysis and Fish from Marillion waiting on the whistle to blow. Progressive rock has its dodges and dead metaphors. But after the lightning flash of the virtuosos fades, you are left with a peek into the abyss that is admirably unflinching, and that has only ever been matched in its steeliness by the work of the best rappers.
Our winning album has guitar passages as fleet as Steve Howe's on Relayer. There are synthesizer freakouts that would make Keith Emerson squee with delight, signal processing as far out as Kate Bush's The Dreaming, and at least one bass instrument (there is no bass credited) that generates the primeval ooze percolation sound of Tony Levin's Chapman stick. None of that is why I align Strange Mercy with progressive rock. Well, okay, some of it is. The style assumes instrumental excellence and daring on the axe, and if there's a better, more imaginative player out there than Annie Clark, I'd sure as hell like to have her in my band.
But Clark isn't prog because she can shred. She's prog because she devoted her entire album to a battle with anxiety that, by the time the set is over, achieves cosmic reverberations. Clark has made an album that sounds like an anxiety attack: she hits us upside the head with sudden instrumental breaks, meltdown noises, leftfield interruptions of the standard pop trajectory from soft to loud and back again. The traditional Chinese medicine people like to talk about rising qi: the dragon that lives near your spleen and rushes up to the vents in your head when you're beside yourself with panic. The Western doctors say the same thing in different language — the fight or flight mechanism kicks in, your hands go numb, and your head becomes so overloaded with frantic energy that you think you're going to tip over. St. Vincent has the skills to translate that experience into pure sound: synth oscillators that go from a low burble to a high, thick wail and then overtake the whole song, dirty guitar that starts on the bottom strings and rips across the mix like a blunt knife, drums that pound the same stiff and unvarnished rhythm over and over, frail and intricate melodies that seem in constant peril of getting engulfed by the tidal wash of the arrangements.
I don't know if Annie Clark has panic issues, and I'm not really sure I want to know. She might have read about them in a book, and she could be sufficiently imaginative that she extrapolated the whole messy business about the best finest surgeon, the summer on her back and the kingdom for a cup of coffee in the year of the tiger. Or she could have had a single attack long ago, and it was such a profound experience that she keeps writing about it. But listen: there is a moment in "Northern Lights" when Clark's composition, which had been steadily building, suddenly becomes as intense as a unwelcome bell in the brain, and the singer, breathless, admits that she's convinced that she's living in end times. And then the whole thing collapses, like a tower imploding, into squiggles of chaotic synth and filthy fuzz guitar. The eschatology doesn't need to apply to the universe. It is enough that it applies to her. She's pushed past metaphor into a place where ontological ground is disintegrating, or, to put it another way, Annie Clark is scared shitless. She's in touch with something all too real, and she's looking it straight in the face, with nothing but her guitar to protect her. It could never be a consolation, because there is no consolation, but I hope this latter-day prog-rocker — the heir to Tori Amos's throne — knows she's carrying on tradition.
Okay, enough from your friendly neighborhood headcase. Let's do this the way we do: artist, album, then total points.
1. St. Vincent — Strange Mercy (322)
2. Destroyer — Kaputt (318)
3. Okkervil River — I Am Very Far (309)
4. The Throne — Watch The Throne (270)
5. PJ Harvey — Let England Shake (231)
Yup, that's very close — the closest win, place, and show finish we've ever had. In a not-so-surprising turn of events, you guys almost gave the honor spot to yet another part-time Pornographer. That's a long-standing habit for Critics Poll voters: find the nearest member of the New Pornographers and catapult him or her to the top of the list. Kathryn Calder didn't make the top 40, but she certainly got her votes, and if her album had been publicized a little better, I think we'd be seeing her name somewhere high on this page. Okkervil River's I Am Very Far had its many detractors, mostly since Will Sheff decided to jettison the clarity that had always been his calling card. The experiment seems to have worked. After taking some time to shake hands with the newest OR, many of the voters who initially confessed confusion about Sheff's new direction ended up listing the album anyway.
6. Eleanor Friedberger — Last Summer (226)
7. The Decemberists — The King Is Dead (216)
8. The Weeknd — House Of Balloons (183)
9. Drake — Take Care (178)
10. Wild Flag — Wild Flag (172)
Some crunchy numbers for the numbers-crunchers: 121 people voted in the Poll, which is the exact number we had last year. Strange Mercy topped more ballots than any other album (12), but did not appear on as many lists as Destroyer did (23). The most frequently named album, Last Summer, (listed on 26 ballots) only received one Number One vote. Eleanor Friedberger did far better on this Poll than on any other I've seen, and she keeps up the streak of strong Fiery finishes. Brother Matt released something like nine experimental solo albums in 2011, and nobody voted for any of them; I don't think Winter Women did very well in the Poll either. Our Furnaces-crazy voters seem to prefer Matthew Friedberger in a support role.
No matter what stunts he pulls, Critics Poll voters are resolutely in Colin Meloy's corner. The rest of the world slammed The Hazards Of Love; we found room for it in the Top Five. The King Is Dead was another 180 degree turn — these days he's left the taiga for American territory that he's defending with both fists. He wants us to know why he'll fight, and if you rise to him, he'll blow you down. Meloy imagines California falling into the Pacific Ocean, and let's just say he doesn't sound too bummed out about it. The implications of all this are pretty obvious, but Meloy and the Decemberists are teflon Poll contestants, so I'm not surprised that they weren't punished by us pinkos for their sudden patriotism. (If you're just joining us this year, Critics Poll sweethearts are the New Pornographers, Belle and Sebastian, the Decemberists, and the Fiery Furnaces, and after this year's result, Okkervil River should be added to that list. Poll voters do not turn on their sweethearts.)
11. Girls — Father, Son, Holy Ghost (165)
11. tUnE-yArDs — w h o k i l l (165)
13. Tom Waits — Bad As Me (163)
14. TV On The Radio — Nine Types Of Light (160)
15. The Mountain Goats — All Eternals Deck (152)
St. Vincent is our first female winner since Liz Phair took the Poll in 1993. That's pretty damning. Women did better this year than they have in the past few: Eleanor Friedberger, PJ Harvey, Wild Flag, and Merrill Garbus all made appearances in the top 15. The weird thing is that our distaff voting contingent shrank substantially in 2012: many female regulars opted against submitting ballots. That sharply reversed a ten-year trend in which our once-pitiful female base grew with each Poll. Last year, 45% of the votes cast were by women, which was an all time high for this enterprise. This year, we were all the way down to 31%. New voters were overwhelmingly male, rock-o-phile, and from New Jersey, which surely says something I don't want to hear about how I'm living. While those new voters got with the program fast and submitted deep ballots, they didn't have much of an impact on the final score; in fact, if I'd just counted their votes, the Foo Fighters would have won (Wasting Light placed 45th with 84 points.) Women strongly supported our winner — of the 12 number one votes cast for Annie Clark, only two were by guys.
A few more splits: Girls (the band, not the gender) was almost entirely supported by out-of-state voters, who made up 60% of this year's electorate. That number, too, is down, as the Critics Poll continues to come home to New Jersey after a few years of wandering around Williamsburg in a fugue. We've all been there. The Jer-z favorite this year was Okkervil River, and some of the locals, who we'll get to in a bit.
16. The Antlers — Burst Apart (148)
16. Fucked Up — David Comes To Life (148)
18. Kurt Vile — Smoke Ring For My Halo (147)
19. Fountains Of Wayne — Sky Full Of Holes (145)
20. The Roots — undun (142)
Movement: The Roots took one of the biggest leaps forward for any returning group, jumping from 82nd place for How I Got Over to 20th place for undun. It was the group's best finish since Illadelph Halflife made the Top 10 in 1996, and back then, there were only a handful of voters in this Poll. St. Vincent's Actor, by the way, finished 33rd in 2010, which is a reminder that she didn't come from nowhere to take the prize. The biggest drop by far? The Pains Of Being Pure At Heart, whose debut tied for 9th place in Poll XX. Their sophomore album wasn't named on a single ballot. I'm not completely sure, but I think that's unprecedented.
Other acts barely changed position. The Antlers finished 19th with Hospice two years ago; this year, they're up to 16th. Girls, who were 5th last time around, sagged modestly to 11th place. Real Estate finished 30th two years ago. With slightly stiffer competition, the Ridgewood band placed 33rd in Poll XXII. Everything about that band is a flat line.
21. Low — C'mon (135)
22. Raphael Saadiq — Stone Rollin' (133)
23. Fleet Foxes — Helplessness Blues (131)
23. Paul Simon — So Beautiful Or So What (131)
25. Radiohead — The King Of Limbs (130)
26. Wye Oak — Civilian (128)
27. Bon Iver — Bon Iver (126)
27. Iceage — New Brigade (126)
29. The Joy Formidable — The Big Roar (118)
30. Danny Brown — XXX (116)
A question posed to me by a non-voter privy to the results: why don't Fleet Foxes, Bon Iver, or Radiohead ever do as well in this Poll as they do in all other Polls under the sun? Am I subtly, evilly manipulating the data to give the shaft to the heavily bearded acts I don't particularly dig? Well, for starters, I do like Fleet Foxes quite a bit, even if I wouldn't care to be a functioning cog in some great machinery. I think Robin Pecknold is a very good singer and songwriter, and if he were to win a Critics Poll in the future, as he very well might, I wouldn't be ashamed of that result at all. Radiohead is a group that I respect as long as I'm not concentrating too hard on the singer, which he usually makes next to impossible. If they're not threatening to win the Poll anymore, I believe it's because that wave has crested, and not because I am uninterested in publicizing their various chartbusters, as Matthew Friedberger once described the band's output. Bon Iver is a different story, though. After Kanye brought him to Hawaii for the My Beautiful Dark Twisted Fantasy sessions, I was predisposed to like his new record. I thought Justin Vernon would use electronics creatively, which he did. I was not prepared, however, to get a disc where I couldn't make out a single word he was singing. If Bon Iver had been a metal album or some heavy-duty psych rock project, that would have been vaguely permissible, but on a folk-rock disc, it's the kiss of death. I am not alone here. Look at the groups I've called the sweethearts of this Poll: Belle & Sebastian, the Decemberists, Okkervil River, the Pornographers projects. They do not tend to obscure their lyrics, even when the lyrics aren't too good. Over twenty-two years, Critics Poll voters have developed an aesthetic preference, and Bon Iver did not fit it.
31. Robyn Hitchcock — Tromso, Kaptien (112)
32. Real Estate — Days (111)
33. Val Emmich & The Veeries — Aide Memoire (108)
33. The Mekons — Ancient & Modern (108)
33. Jesse Sykes & The Sweet Hereafter — Marble Son (108)
36. The War On Drugs — Slave Ambient (102)
37. My Morning Jacket — Circuital (99)
38. Stephen Malkmus & The Jicks — Mirror Traffic (95)
39. Cut Copy — Zonoscope (92)
40. R.E.M. — Collapse Into Now (91)
Longtime Jersey favorite Val Emmich makes his first appearance in the Critics Poll Top 40 with Aide Memoire, his sixth set. Other local legends scoring well: The Smithereens (#53, 73 points), the Feelies (#64, 62 points), Kevin Devine (#66, 59 points). A few other interesting names bubbling under: Gang Gang Dance, a group that topped three ballots, Spottiswoode and his Enemies, the inescapable Adele, a band called Army Navy that I've never heard of before, and Noel Gallagher, who narrowly missed knocking his old pals R.E.M. off the list above.
Okay, that's it for tonight, but there's lots more to come. Tune in tomorrow for the singles list. Thanks, as always, for reading and voting and giving the Count something to count up. I love playing this game — it makes the short days of January and early February go a little quicker. We start our preparation for the Critics Poll in mid-December and we don't look up until Super Bowl Sunday, and by then, it's light out at five o' clock and pitchers and catchers are threatening to report. It certainly beats waiting for the best finest surgeon to come cut me open, which is always a possible pastime.
Other albums getting #1 votes:
Amos Lee — Mission Bell
A$AP Rocky — Live Love A$AP
Battles — Gloss Drop
Beastie Boys — Hot Sauce Committee Part 2
Bill Callahan — Apocalypse
Carsie Blanton — Idiot Heart
Childish Gambino — Camp
DJ Quik — Book Of David
Eisley — The Valley
EMA — Past Life Martyred Saints
Fruit Bats — Tripper
Handsome Furs — Sound Kapital
Jack O' The Clock — How Are We Doing And Who Will Tell Us?
Joe Rigby Quartet — For Harriet
Kathryn Calder — Bright And Vivid
Lil B — I'm Gay (I'm Happy)
Lindsey Buckingham — Seeds We Sow
Little Dragon — Ritual Union
Mastodon — The Hunter
Mates Of State — Mountaintops
Middle Brother — Middle Brother
Mike Quinn — MAGICO
Randi Russo — Fragile Animal
Silos — Florizona
Smith Westerns — Dye It Blonde
The Close Readers — Group Hug
The Gimps — Bath Salts
The Laureates — Spells
The Strokes — Angles
Thomas Wesley Stern — Hope Folk
Thrice — Major/Minor
Troubled Coast — Letters
When Saints Go Machine — Konkylie
Yellowbirds — The Color
Yes — Fly From Here